15
15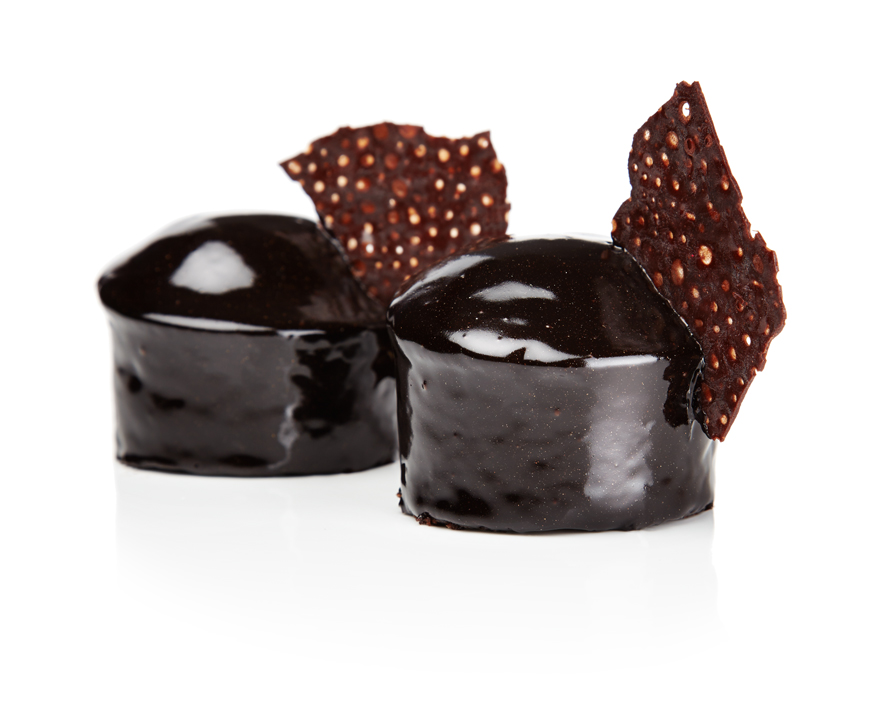 Method
Using a planetary mixer & beater mix Satin Crème Cake Plain Mix, Satin Crème Cake Chocolate Mix, eggs, oil, cola & flavour.
Mix for 1 min slow, scrape down.
Mix for 3 mins on medium.
Deposit the batter into silicone moulds at 50g.
Bake at 160˚C for 20-25 mins.
Once cooled inject with the cola chocolate sauce.
Freeze cakes.
Add the glitter to the glaze, heat to 40°C, enrobe to frozen cakes.