15
15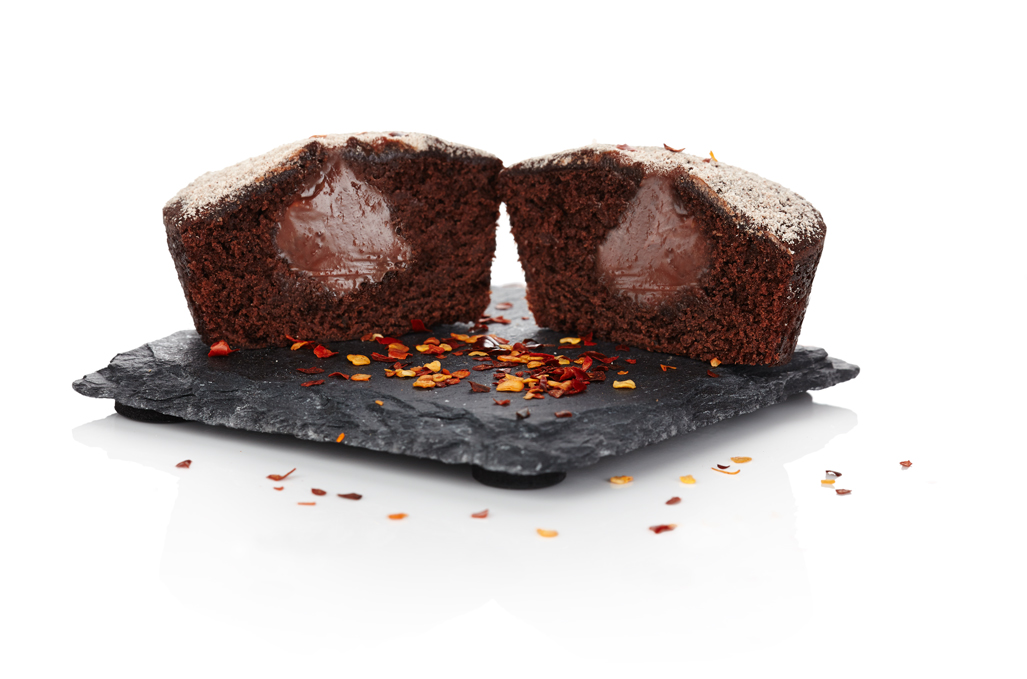 Method
Melt Belcolade Plain Enrobing with the butter.
Mix Satin Crème Cake Chocolate Mix with egg, oil, chilli flakes, cinnamon, clove & water for 2mins slow, add butter / chocolate mix 2 mins slow.
Deposit into greased silicone moulds at 40g, bake at 160°C for 20mins.
Once cooled inject with 6g Cremfil Ultim 25 - 75.
To finish mix 100g of sweetsnow with 10g of cinnamon, dust the tops of the fondants.